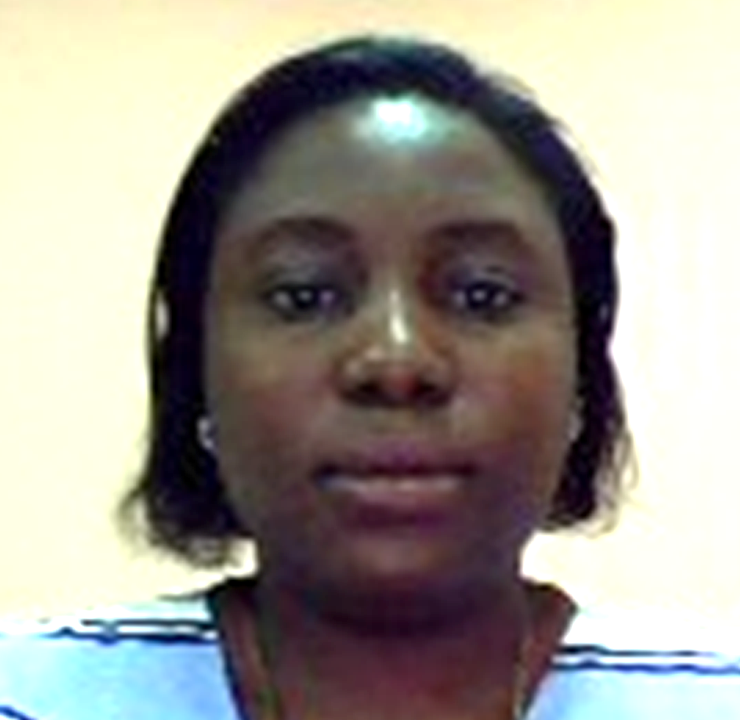 Dr. Adedayo O. FANEYE
Ag. Departmental Head

DEPARTMENT OF VIROLOGY
Department of Virology (formerly Virus Research Laboratory), was established in 1963 with a grant from the Rockefeller Foundation to the University of Ibadan but full research activities began in the laboratory in 1964.
Initially, the laboratory was run principally by the Rockefeller Foundation staff who were as secondment to the University of Ibadan. The initial senior staff Establishment of seven was later supplemented by three from the University College Hospital. In 1982, the Laboratory became a fully-fledged Department of the University for the postgraduate training in virology.
The activities of the Department of Virology were initially directed towards the surveillance and study of viruses transmitted to man and animals by insects vectors. Some of the viruses were identical with previously described viruses, while the larger proportion of these isolate were new and hitherto not described in Nigeria, Africa or the world. Eleven of these first in the world viruses were named by the International Committee on Naming and Taxonomy of Viruses after places in Nigeria where samples that yielded the viruses were collected. The viruses include Shamonda virus, Sango virus, Kotonkan virus, Abadina virus, Ife virus, Ilesha virus, Dugbe virus, Sabo virus, Igbo-Ora virus, Potiskum virus and Lassa fever virus.
The Department played a major role in the investigation and confirmation of major epidemics of yellow fever which occurred in 1969, 1973/74 and 1986/87 as well as epidemics of the Lassa fever in Nigeria. The Department was actively involved in the investigation of the 1974 pandemic of influenza, and was accordingly recognized by WHO as one of WHO National Influenza Centres.
In addition to the viruses mentioned above, investigations had been carried out in the Department on influenza, poliomyelitis, African swine fever, measles, HIV/AIDS, HBV, HCV, rubella, avian influenza, dengue and other arboviral fevers.
Research on molecular epidemiology of HIV (1985 to date) in the Department has led to the discovery of a new variant of the virus (HIV -1 1bNg – for Ibadan) in Nigeria. The virus was later found to be the predominant strain of HIV 1 in the West and Central African sub-Regions. The virus is now the prototype strain for development of HIV vaccine for West Africa. The project has also led to detection and distribution pattern of the circulating HIV-1 subtypes in Nigeria as well as the pattern of HIV drug polymorphism and resistance to HIV drugs in the country. Data from these HIV research projects in the Department have impacted policy on HIV testing protocol and drug combination strategies for use in the country.
The Ibadan National Polio laboratory has been handling isolation and stereotyping of polioviruses from Acute Flaccid Paralysis (AFP) specimens collected from all the states of the Federation since 1998 and since year 2005 the laboratory has been carrying out the intratypic diffentiation test of the isolated viruses from the Federal Capital territory and 26 states of Nigeria into Wild and Sabin. This information is used to guide the immunization programme in Nigeria which is an integral part of the global polio eradication initiative.
So far, the laboratory has isolated the following number of wild polio viruses
Year 2005 = 580 WPVs
Year 2006 = 448 WPVs
Year 2007 = 145 WPVs
Year 2008 = 452 WPVs
Year 2009 = 259 WPVs
Year 2010 = 27 WPVs
Year 2011 = 32 WPVs
Year 2012 = 65 WPVs
Year 2013 = 5 WPVs (As at 16/08/2013)
All the above wild polioviruses have been sequenced and put on the tree of life in the custody of the World Health Organization in Geneva. The polioviruses in Nigeria belong to the genotype WEAFB. In addition, Ibadan Polio laboratory has also detected some vaccine derived polioviruses (having >1% nucleotide sequence divergence from the Sabin parental strain) from AFP samples.
The Department of Virology, University of Ibadan is designated as WHO reference centre's for arboviruses and influenza, the National Polio Laboratory, HIV Reference Laboratory and recently Avian Influenza Reference laboratory in Nigeria.
On teaching, the Department has been very active in undergraduate and postgraduate training of medical, dental and microbiology students, postgraduate Physicians, Masters/Ph.D students and post-doctoral candidates. To date, the Department has produced 24 Ph.D. and about 150 Master's graduates in virology.
Current Head of Department
Dr. Georgina N. Odaibo
Past Heads of Department
Prof. R.O Causey 1962 -1968
Prof. E.D. Carey 1968-1973
Prof. A. Fabiyi 1973-1979
Prof. TAM David-West 1979-1984
Prof. O. Tomori 1984-1986, 1991-1993
Prof. A.H. Fagbami 1987-88, 1994
Prof. O.D. Olayele 1994-1996, 1998-2001, 2004-2008
Prof. F.D. Adu 1996-1998, 2001-2004
Dr. J.A. Adeniji 2008 – 2011
Dr. Georgina N. Odaibo 2012 - 2014
STAFF
The Department has 9 academic staff comprising one Professor, one Reader, one Senior Lecturer, six Lecturers and 15 technical staff.
Teaching and research facilities
There are 6 laboratories (Tissue culture, Serology, Molecular Virology, Polio, Enterovirus Environmental surveillance, Entomology and HIV), one class room, one reading room and two seminar rooms for training of both undergraduate and postgraduate student in the Department.
RESEARCH GRANTS
1.Sponsor: STEP-B Project
PI: Professor O.D. Olaleye
Co-Investigators: Drs Georgina Odaibo, Idowu Cadmus and O. Oluwayelu
2. Sponsor: World Health Organization & Federal Ministry of Health
Director: Dr. J.A. Adeniji
3. Sponsor: University of Ibadan Senate Research Grant
PI: Dr. M.O. Adewumi
4. Sponsor: NIH Linked MEPIN award from the Fogarty International Center.
PI: Mrs. A.O. Faneye
5. Sponsor: NIH Linked MEPIN award from the Fogarty International Center.
PI: Dr. A.B. Onoja
6. Olayinka O and Opayele VA, National Institute of Health (NIH) linked Medical Education Partnership Initiative in Nigeria (MEPIN) Year 04 Mentored Seed Award from the Fogarty International Centre (2014).
7. Faneye A, Olusola BA, College of Medicine, University of Ibadan Mentored Research Grant for Junior Academic Staff (2014).
8. Title: Isolation and phylogeny of rift valley fever virus from mosquitoes, ruminants and livestock workers in Oyo and Osun states, Nigeria.
College of Medicine, University of Ibadan Mentored Research Grant for Junior Academic Staff (2014).
PI: Mr. VA Opayele
LOCAL AND INTERNATIONAL LINKAGES/COLLABORATIONS
WHO
Polio Eradication Program
Influenza
RSV Study
Environmental Surveillance
HARVARD SCHOOL OF PUBLIC HEALTH, USA
Bill & Melinda Gates Foundation supported APIN program
PEPFAR treatment Program
PARTEC GMBH, GERMANY
Flowcytomers
Mobile Laboratory (Cy-lab) for community studies
GEORGE SPEYER HAUS, FRANKFURT, GERMANY
Collaboration on HIV research
INSTTITUTE OF TROPICAL MEDICINE, HAMBURG, GERMANY
Arbovirus research
CENTER FOR DISEASE CONTROL AND PREVENTION, ATLANTA, USA
Arbovirus, influenza virus research
FEDERAL MINISTRY OF HEALTH & OYO STATE MINISTRY OF HEALTH