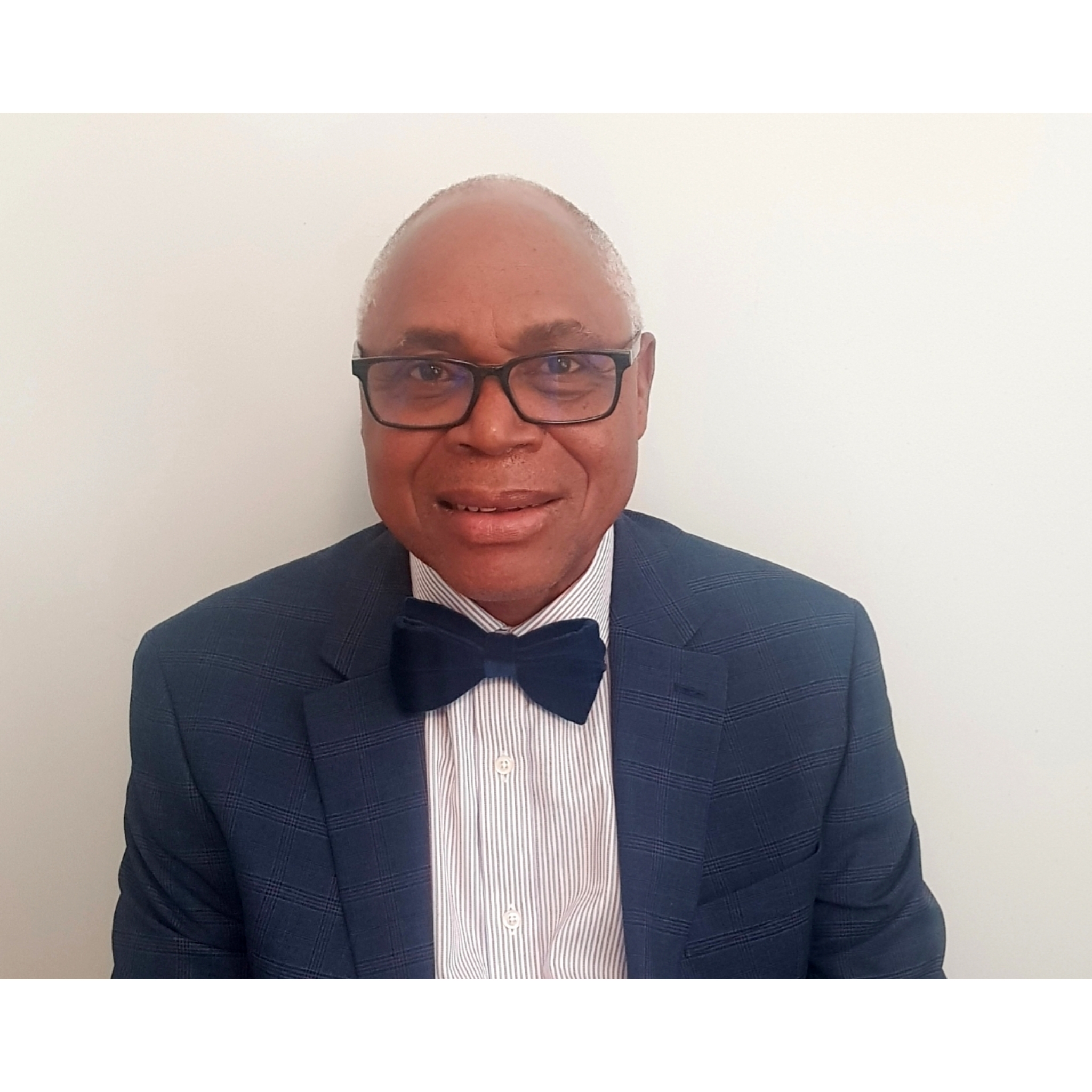 Professor John I. ANETOR
(PhD, FCMLS (Nig.), FIBMS (UK), FACN, FRSC (UK), ATS, FAACC)
Departmental Head
Department of Chemical Pathology
The Department of Chemical Pathology had its foundation in a one- room biochemistry laboratory of the Pathology Department, General Hospital, Adeoyo.
In this temporary quarter, initial efforts were directed mainly to the provision of routine clinical biochemistry tests which were to complement the improvement of the clinical facilities at the Adeoyo General Hospital for the teaching of clinical students. Between 1948 and 1951, the laboratory was under the general supervision of Dr. Silvera, head of Pathology, but in 1951, Dr. Joseph C. Edozien took over the development of the laboratory which moved later to occupy its present quarters in the University College Hospital in 1956, and assumed departmental status in 1958. Dr. Edozien was appointed the first Professor and Head of the department in 1961.
In its present quarters, the department has over the years pursued an active staff recruitment and development, teaching at undergraduate and postgraduate levels, training of laboratory technologists, the pursuit of a number of new scientific disciplines and research areas of relevance to local problems. Normal laboratory values of clinical importance were clearly defined for this environment; and biochemical nutrition, immunology, radioisotopes in medical and clinical research, endocrinology and metabolism, reproduction biomedicine and clinical biochemistry research have featured prominently. The history of post-graduate academic training in Chemical Pathology dates back to the mid-sixties when three candidates were enrolled, one for the M.Sc. programme and two for the Ph.D programme. They successfully completed their courses. They all rose up to the level of Professors in their areas of choice. Subsequently the running of the Ph.D Degree programme became more-or-less a yearly event. As of today, over twenty doctoral degrees have so far been awarded by this Department. While about ninety master degrees including master of Philosophy have been awarded.
Before 1970, all postgraduate programmes were handled at the various Facilities. In 1970, the University established the Board of Postgraduate studies to exercise its own initiative in the development of postgraduate work in the University: During this era, ideas were developed and new concise, up-to-date Postgraduate programmes were initiated. The Department played a prominent role in the development of such programmes in the Faculty of Medicine as the College was then known.
A W.H.O. research and training centre in Immunology was established in the department in 1965 and a total of 32 candidates took the diploma certificate course up to 1972 when the Centre was taken over by the University. A training programme in Clinical Nutrition which started in 1962 gave the foundation for the establishment of the Food Science and Applied Nutrition Unit (U.I.) 1967, then headed by a former staff member. This has now become the Department of Human Nutrition in the Faculty of Public Health of this University. Research training in Reproduction Biomedicine which started shortly after was to receive more external support in the ensuing years.
The Postgraduate Diploma course in Immunology which was started folded up when the M.Sc. Degree Programme in Chemical Pathology was started in the Department and Immunology became a component of this new programme. In line with the aspiration of the Federal Government of Nigeria in declaring the University of Ibadan as a Center of Excellence for Postgraduate Studies to cater for the academic staff requirement of the newly established Universities, the Department has contributed significantly to staff training in Departments in this University and other Universities.
The main objectives of these programmes are to:
a. Train graduates in the field of Medicine and Life Sciences who are interested and capable of pursuing academic careers in teaching and/or research.
b. Train high level man power required to take charge of Clinical Biochemistry and Immunology Laboratories in hospitals, industries, government and research institutes.Former staff and students of the Department are to be found working in other Universities in Nigeria, the United States of America, Europe and other African Countries.Chemical Pathology (Clinical Biochemistry) is an applied science, comprising of several rapidly advancing disciplines of which analytical chemistry, biochemistry/molecular biology, clinical medicine and pathology are the most important. Chemical Pathology is a link between Clinical Medicine and the basic medical sciences.
The discipline deals mainly with the study of the alterations in the Chemical composition and biochemical mechanisms that lead to disease. This Science is fundamental to the practice of Clinical Medicine. Many diseases have been for a long time known to have a biochemical basis and those that do not have primary biochemical basis develop Secondary biochemical changes. Research in this field and pure biochemistry is increasingly providing description of pathological processes and explanations for diseases at the cellular and molecular levels.
The Research interest of members of staff in the Department has focused on:
Metabolic syndrome + lipid disorders
Immuno pathology
Immunotoxicology
Micronutrient pathobiology
Antioxidant and redox signaling
Endocrine & Metabolic disorders
Chemical Carcinogenesis
Toxicology including Chemoprevention and genome stability
Vascular biochemistry
Reproductive disorders
Nutrigenomics
The multi-disciplinary nature of the work undertaken within the Department has demanded an organizational management for effective work by all. Adequate duty delegation with its inherent management training for all characterized the departmental administration. One important feature is the involvement of all staff and particularly their responsibility to the care of laboratory equipment.
Internationally Based Research Programmes in the Department
The Department of Chemical pathology has always been in the forefront of attracting Internationally supported Research Programmes.
Such research programmes include those in:
i. Reproductive endocrinology supported by Population Council of U.S.A.
ii. Reference Value for folate and Cobalmin in Nigerians-Supported by Foundation for Nutritional Advancement of USA, Washington D.C.
iii. Malaria Immunology supported by WHO, Geneva.
iv. Studies in metabolic syndrome supported by MacArthur Foundation.
Staff members have contributed a huge number of research publications at scientific meetings and scientific journals. A number of observations made, represent significant, and in a few, first documentations. Collaboration with staff of other departments forms a principal role which the department plays in initiating and directing multidisciplinary research within the faculty. This role is adequately manifest in the numerous publications that have appeared jointly with staff of other departments.
Laboratory Facilities in the Department
The Department has various Research Laboratories along with the Metabolic Research Unit and the main Clinical Biochemistry Diagnostic Laboratory where Basic Diagnostic Clinical Chemistry methods are taught. The Metabolic Research Unit originally served as a Paediatric Research Unit for the study of Kwashiorkor, Protein - Calorie malnutrition and other nutritional diseases (1962-1966), it was converted to a day reception unit for metabolic research and extended investigations on outpatients. Presently it is renamed Metabolic Research Ward where the functions remain basically as care of out patients.The Clinical Diagnostic Laboratory which has a sizable number of ultramodern auto analysers serves as the diagnostic laboratory for the University Teaching Hospital Ibadan. The Department also has an up-to-date well-developed Immunology Laboratory which is used mainly for Research. One of the few well-equipped, modern Radio-Immunoassay Laboratories in the country is in the Department.
MISSION
To advance the understanding of the biochemical mechanisms in health and diseases.
To conduct high quality biomedical research
To educate medical/dental undergraduates and other health professionals to acquire comprehensive and sound theoretical background and relevant practical experience necessary to appreciate contemporary (emerging) issues in medical research and laboratory medicine
To provide Postgraduate education for future Clinical Biochemists (Chemical Pathology) and Allied Scientists
To contribute to the development, management and patient care through provision of high-quality laboratory services.
CORE VALUES
Chemical Pathology Department is committed to the development of new themes and maintenance of scientific excellence
The Department is an active pursuant of translational research now increasingly recognized as important in national health services globally
The Department encourages closer interaction between Physicians and Clinical Scientists, generating a critical mass of scientific expertise and facilities that attract both clinical scientists and clinicians who wish to train in this field and solve problems of particular interest to their patients.
Quality services in medical services and training
VISION
To maintain the position of the Department as the preeminent Sub-Saharan African Centre of integrated Scientific research in metabolic science and biomedicine.
To belong to at least the top 10% of similar institutions globally
To remain informed and at the forefront of the advances in scientific biochemistry including core chemical pathology and metabolic science.
SEVICES FROM IMMUNOLOGY UNIT
(a). Considering the wide applicability of Immunology as a discipline, Immunology unit provides basic knowledge to those (including undergraduate students) without in-depth knowledge for advanced study in Immunology. Also, a large number of prospective postgraduates (staff and students) who are interested in Immunology as a career benefited from the teaching, training and researches from Immunology Unit.
(b). The Unit provides high quality and comprehensive testing to aid detection, monitoring, diagnosis and treatment of biologic, veterinary and immunologic disorders. This is important because of emergence/re-emergence microbial diseases, increasing prevalence of non-communicable diseases and forensic cases.
In summary, Immunology unit provides academia, industry, and governmental research laboratories with highly creative teachers, scientists, biomedical/life sciences practitioners and productive research Immunologists.